Act now.
The U.S. Department of Education is making it easier to qualify for the PSLF program, even if you were previously denied.
Don't wait. The deadline to requalify is October 31, 2022.
Get help tackling your
student debt.
Fidelity and Summer's team of PSLF experts can help you simplify your loan repayments and save with easy digital tools.
Start now

,opens in new window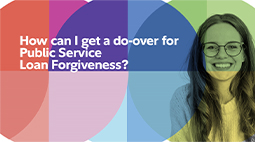 I've applied for PSLF previously and
need help
Watch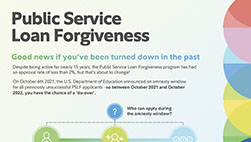 Good news if you've been turned down in
the past.
Learn more

,opens in new window