Help make your investing
more tax efficient.
Create a strategy to help manage, defer, and reduce taxes.
As part of an overall plan, managing how income is generated, choosing which accounts to invest in, and taking advantage of potential deductions could impact the amount paid in income taxes each year.
Learn More about Tax-Efficient Investing
Video: Creating a more
efficient investing strategy
Watch a short video series on ways to help defer, manage and reduce income taxes
on investments.
Watch Now
How to invest tax efficiently
Tax-Efficient Investing brochure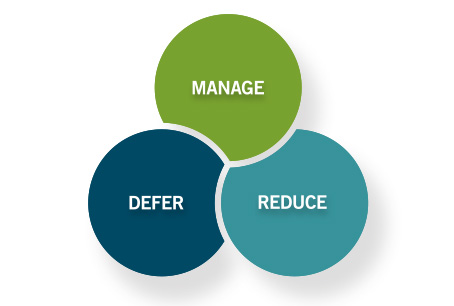 Create a plan to help manage, defer, and reduce
income taxes.
Read now
Helping You Create a Plan
MANAGE
Manage the income taxes on investments.
DEFER
Defer paying income taxes with tax-advantaged accounts.
REDUCE
Reduce income taxes now or in the future.